Trend Alert! We've noticed a trend that we absolutely love: paperclips to hold invitation sets together! It's cute, modern, and reusable, so you waste less in the invitation process (who doesn't love being a little more eco-friendly)? But it's not just any paperclips—there is such a variety starting to pop up in the market to bring your invitations and wedding style to life!
Geometric and Modern
Incorporating a paper clip is a great alternative to a belly band or ribbon if your vibe is more modern and funky. This teardrop paperclip was so popular we saw it in four of our favorite geometric invitation suites: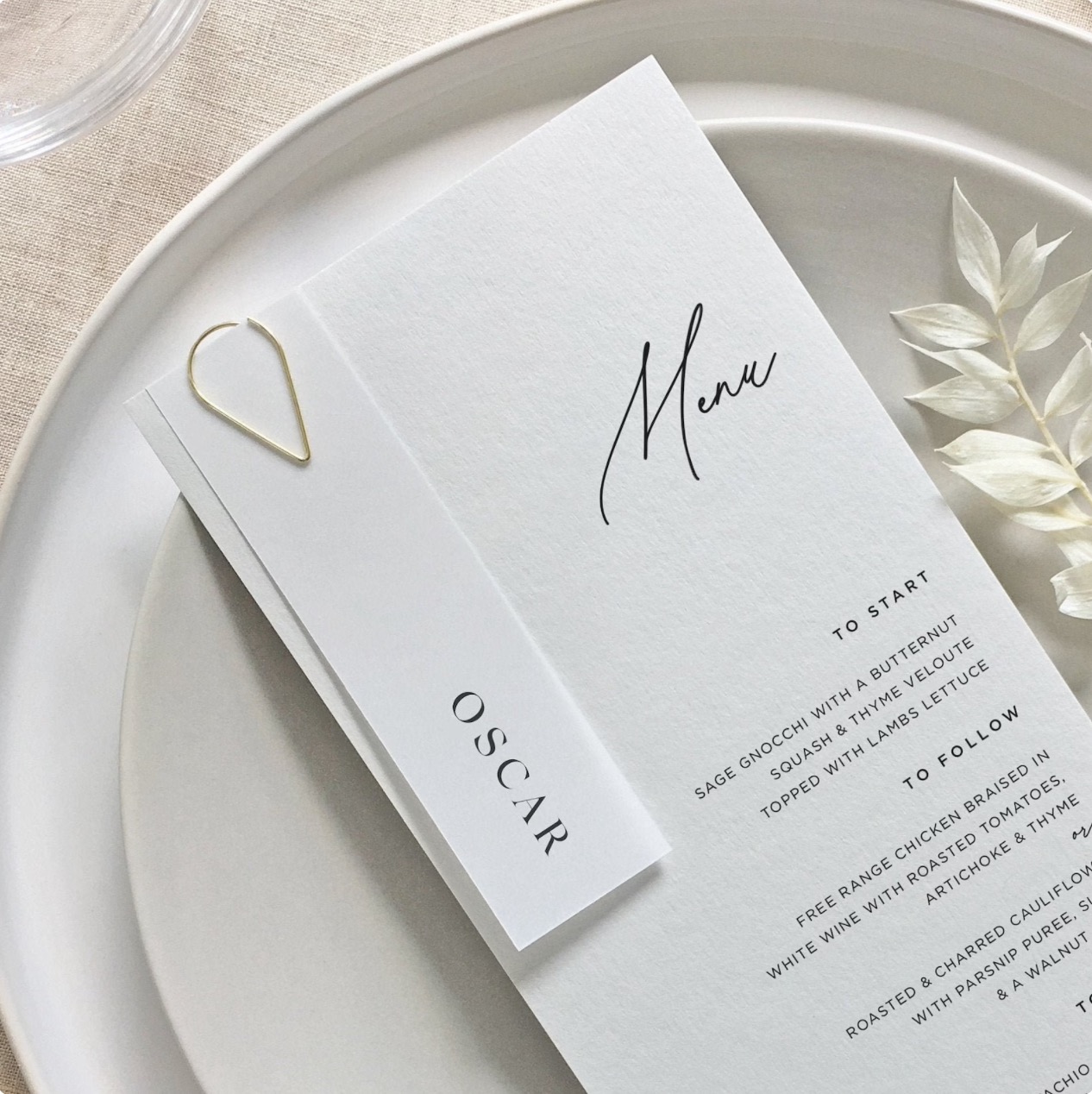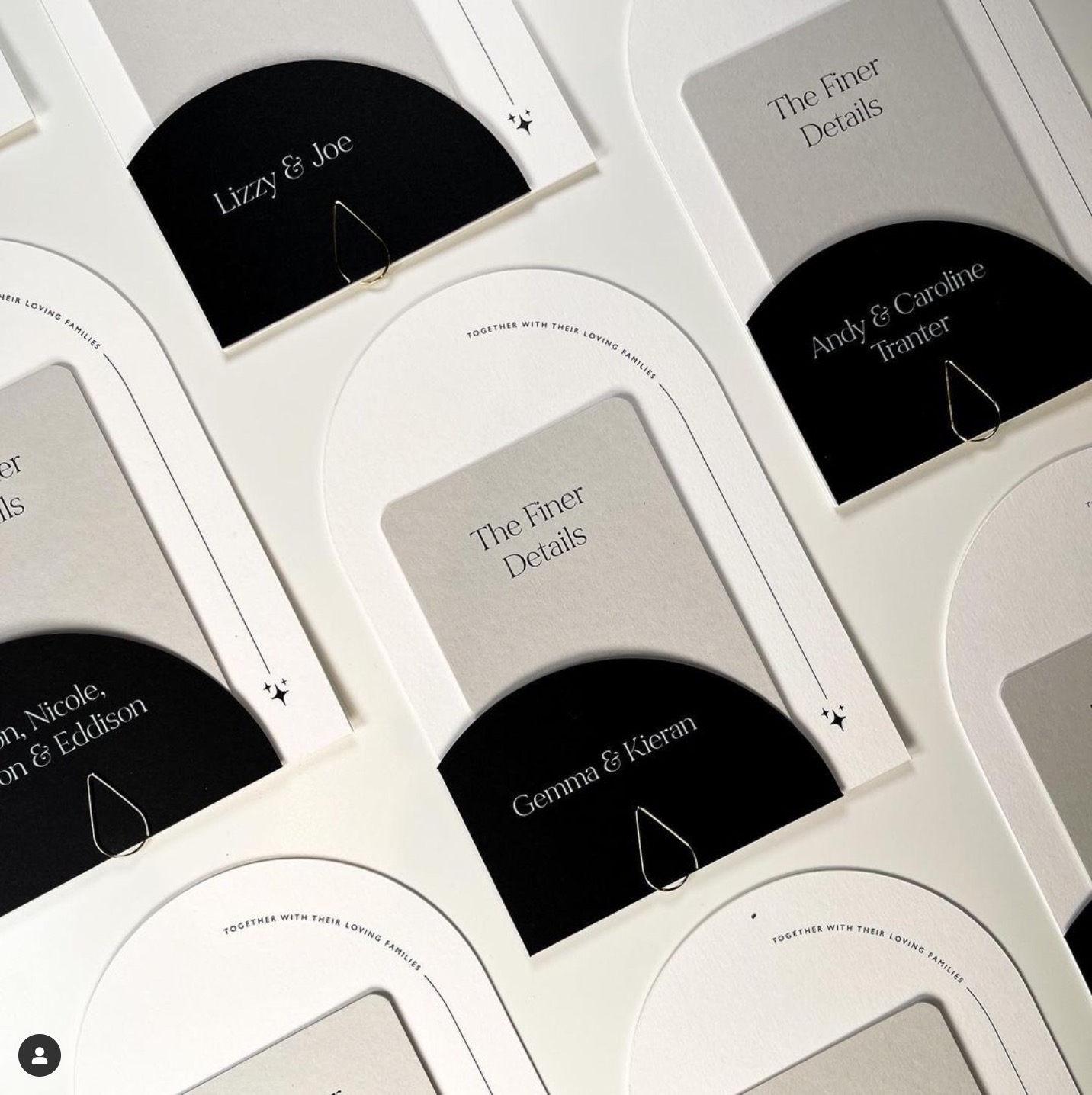 Teardrop-shaped paper clips are a non-fussy and a great way to incorporate some metal textural elements into your invitation design. It works especially well for designs that contain unique, irregular shapes.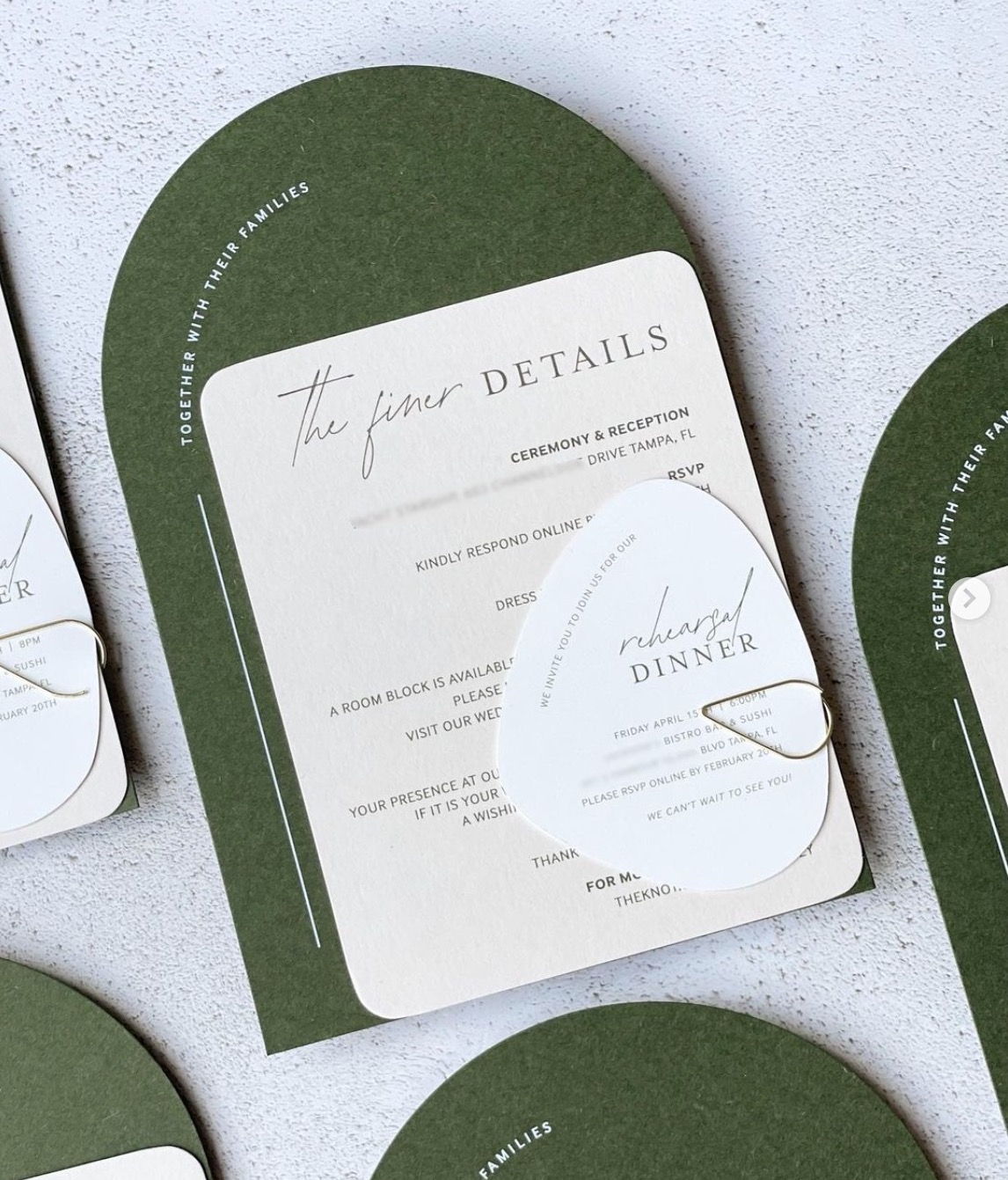 And if you flip the teardrop around, it creates a cool geometric polygon. That's what Written Word Calligraphy did in this bundle: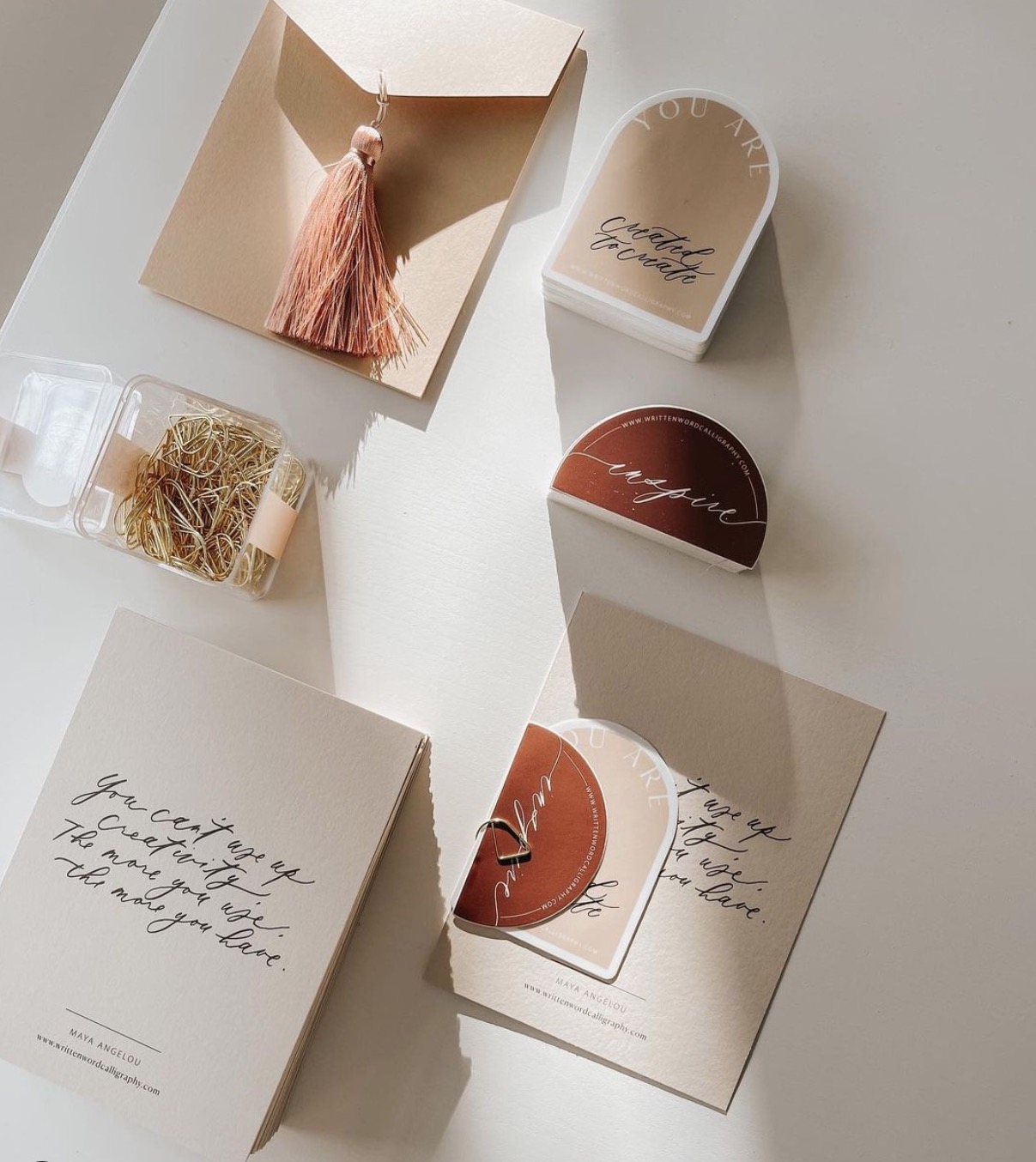 These paper clips make a cool statement, but what's even cooler is that you can find these teardrop paper clips for under $9 on Amazon. And they come in a pack of 300! Not only is this a unique way to pull together a modern invitation, you can also really save some money in packaging design.
Creating contrast
Using paper clips as a tidying element is a great way to bring in another textural component in your wedding color scheme. Neutral metallics (like the examples linked above) can seamlessly blend with your designs, while adding that additional dimension. We love texture here, and we especially love the texture in this design inspo from Four 13 Design. Peep that velvet envelope liner too(!).
Here we see contrast from the flat print design by adding the raised paper clip right by the bride and groom's names:
We also love the play of texture and styles here. In this example, the watercolor textures in the invitation contrast well with the metal of the rounded square paper clip: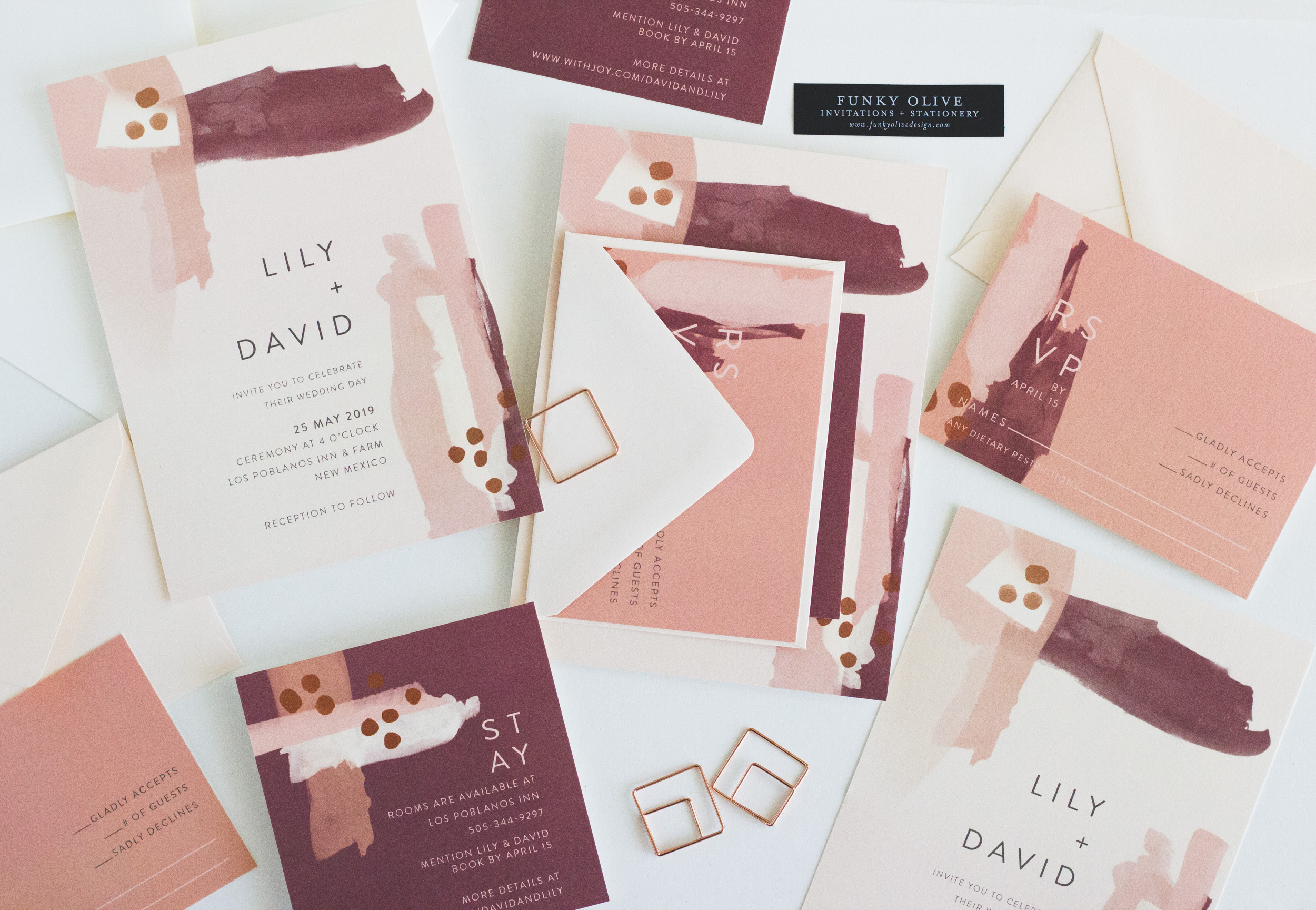 And sometimes something simple does the job, and looks classy in the process:
And finally, speaking of cool paperclips, this 15 degree cut design from Polka Dot Paper is super cool! I love the blend of the sharp angles with a unique flat gold paper clip. We found a similar one on Amazon in a variety pack for $11.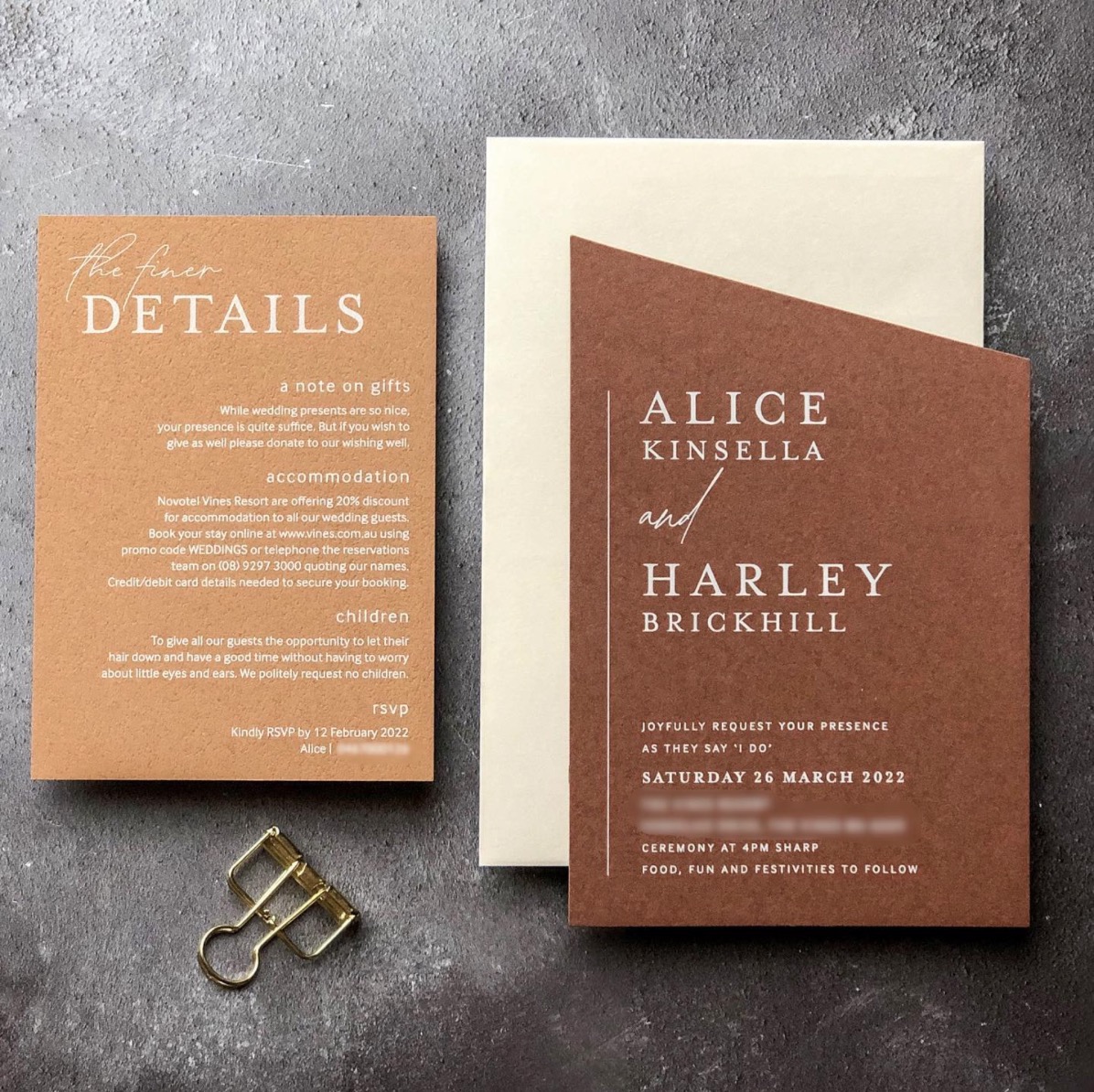 Our favorite paperclip picks
Outside of the paper clips we showed above (like that super versatile tear drop one), we found a few more that caught our eyes:
Keep in mind you could also spray paint the paper clips to match your color scheme if you can't find any online that work for you.
We hope you enjoyed this roundup of unique paper clips for your wedding invitation suite. This trend is definitely on the rise and its a great way to make your invitations stand out.